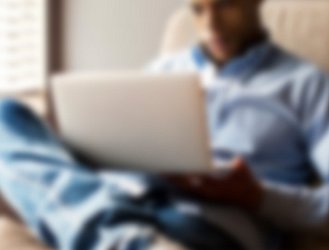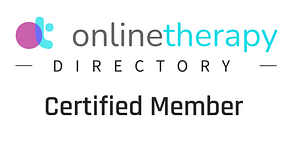 Individual/Family and CouplesTherapy
Anxiety Related Disorders

Trauma and PTSD

Personality Disorders

Mood Management

Dual Diagnosis

Co- Morbidity

Assessment and Evaluation

Parenting Capacity

Anger Management (Specific)

Parenting Education Classes

Overall Emotional Mental Health Improvemet

SASSI (Alcohol and drug assessments)
SAP (Substance abuse professional) Authorized to provide substance abuse assessments regulated by the DOT
SAP (Substance Abuse Professional) Assessments
Get a DOT approved SAP evaluation and get back to work!
At Gihon, we offer individual and family sessions focused on treating and managing symptoms of depression, anxiety, relationship/marital concerns, personality disorders, trauma/abuse, substance use disorders, sexual issues, anger management and irritability, stress management, parenting concerns and assistance to those who desire personal growth. Some of the services we offer include:
Licensure Supervision
The supervisory relationship is an experiential learning process that assists the supervisee in developing therapeutic and professional competence. A professional counselor supervisor who has received specific training in supervision facilitates professional growth of the supervisee through:
• monitoring client welfare
• encouraging compliance with legal, ethical, and professional standards
• teaching therapeutic skills
• providing professional experiences and opportunities
• providing regular feedback and evaluation
• promoting development of Supervisee's professional counselor identity and competence
• fulfilling academic requirement for Supervisee's Practicum or requirements in preparation for supervisee's pursuit of counselor licensure
Dr. Futrell is able to provide LCSW licensure supervision in both Tennessee and Arkansas as well as 75 hrs of LPC Supervision.
The DOT Return to Duty Process
A SAP evaluation is the first step in the return-to-duty process after failing a DOT drug or alcohol test.
The employee completes a comprehensive face-to-face clinical assessment with the SAP Evaluator.
The SAP Evaluator makes recommendations of treatment and/or course of education for the DOT employee.
The employee finishes their education and/or treatment program.
We offer a variety of person-centered treatment methods which include CBT (Cognitive Behavioral Therapy), DBT (Dialectical Behavior Therapy) and SFBT (Solution-Focused Brief Therapy). Therapists at Gihon are trained in focusing on the traditional meaning of psychotherapy. During this process, you are guided through learning about your moods, feelings, thoughts and behaviors.
If everything goes well and the employee completes the education and/or treatment program, they will be given a notice of compliance to return back to work.
The SAP Evaluator provides a face-to-face follow up evaluation to determine if employee is in compliance with the initial evaluation and recommended treatment and/or course of education.
Often times, participating in traditional therapy with face to face sessions is difficult due to ccertain barriers to include scheduling conflicts/limitations, childcare challenges, illness and mobility restrictions, travel and transportation difficulties. We offer the opportunity for teletherapy, therapy sessions provided via video conferencing. This service allows you to engage in counseling with your individual therapist without having to travel to the office. Contact us for more information.